Bed Bugs Control Services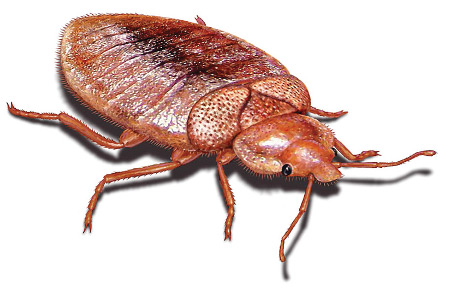 Bed bugs have been a huge problem since few years all over Canada especially in the area of GTA. Bed bug problem is showing in the single family homes, condo apartments, rental properties and student living facilities.
In recent time hospitality industry is also heavily struck with the bed-bug problem. The bed-bugs are troublesome pest that is not easy to control some times which leads to huge financial loss and can end up losing business with valued gusts. We are special train to counter the bedbug problem in cost effective manner.
With our depth of experience and comprehensive range of services, we deliver the assurance that pest-related problems will be managed quickly, effectively, and responsibly, with minimal disruption to your facility. Bed bugs are mainly found in mattresses, walls and furniture and can live for up to one year without feeding. Although bed bugs are not considered to be a health hazard because they do not carry disease, the bites, associated costs and mental stress caused by these pests can be extremely disturbing.
Females lay their eggs in secluded areas. The eggs are tiny, whitish, and barely visible (size of a dust spec) and it takes two weeks for them to hatch. One treatment is not enough to break the egg cycle, two treatments performed over a two week period is becoming the method used by most pest control companies when dealing with bed bugs.
Bed bug Treatment Include :
We provide our special preparation details for quality and effective treatment
Visual detailed inspection
Identify the level of the problem
We vacuum
We steam
We use spry chemical
We use dust
We also provide bed bug proof certified protectants and mattress covers
With above treatment detailed consultation and counselling and satisfactory answer of all your questions. We committed to provide the best customer service with 100% guaranteed service